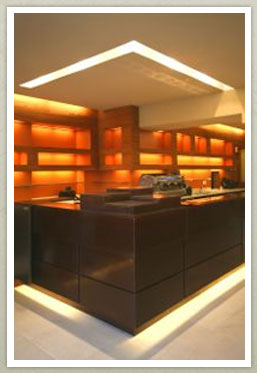 Design Process

he first step in the design process is to understand your site and its opportunities for improvment.
Typically the preliminary design will involve an initial consultation at your home where we can discuss your needs and establish the broad parameters of the design. From the preliminary design, together we will review and amened the drawings until we have found the right response to your needs and budget. Once the design is established there are two different documentation paths to follow.
Town Planning
If your property is under a planning control overlay we need to obtain a planning permit from your local council. The bad news is that its is mostly a slow and somewhat unsatisfactory process, however the good news is that as we deal with town planning every single day and have many, many years expierience in dealing with town planning matters. We look after the application from lodgement to recieving a decision from council.
Building Permits
Once the planning permit has been issued, or if no planning permit is required we produce the "working drawings" for submission to the building surveyor for a building permit. Again as with the planning permit we undertake the lodgement and approval process on your behalf.
Other Documents
Soil test and geotechnical report
- As part of the building permit application, we arrange on your behalf a soil test and report.
Engineering design and computations
- If required as part of the building permit application, we arrange on your behalf a registered structural engineer to design any engineered elements of the new works.
Project Secifications
- Not all projects require project specifications. This document is where the fine detail of how the project is to be built is fleshed out. Things like what sort of tapware, tiles and even hinges are set out in this extensive document. We will advise you if we believe that project specifications are appropriate for your project. Always remember that "good" project specifications are worth their weight in gold.
Detail Designs for Kitchens, Bathrooms etc.
- We can provide fully detailed shop drawings for the cabinet maker to work from. These drawings can help you visualise the finished kitchen or bathroom. We have designed extensions, new homes, units and commercial buildings all over Melbourne. Wherever you live, we will create a design for you.
Call us now: 9646 9393